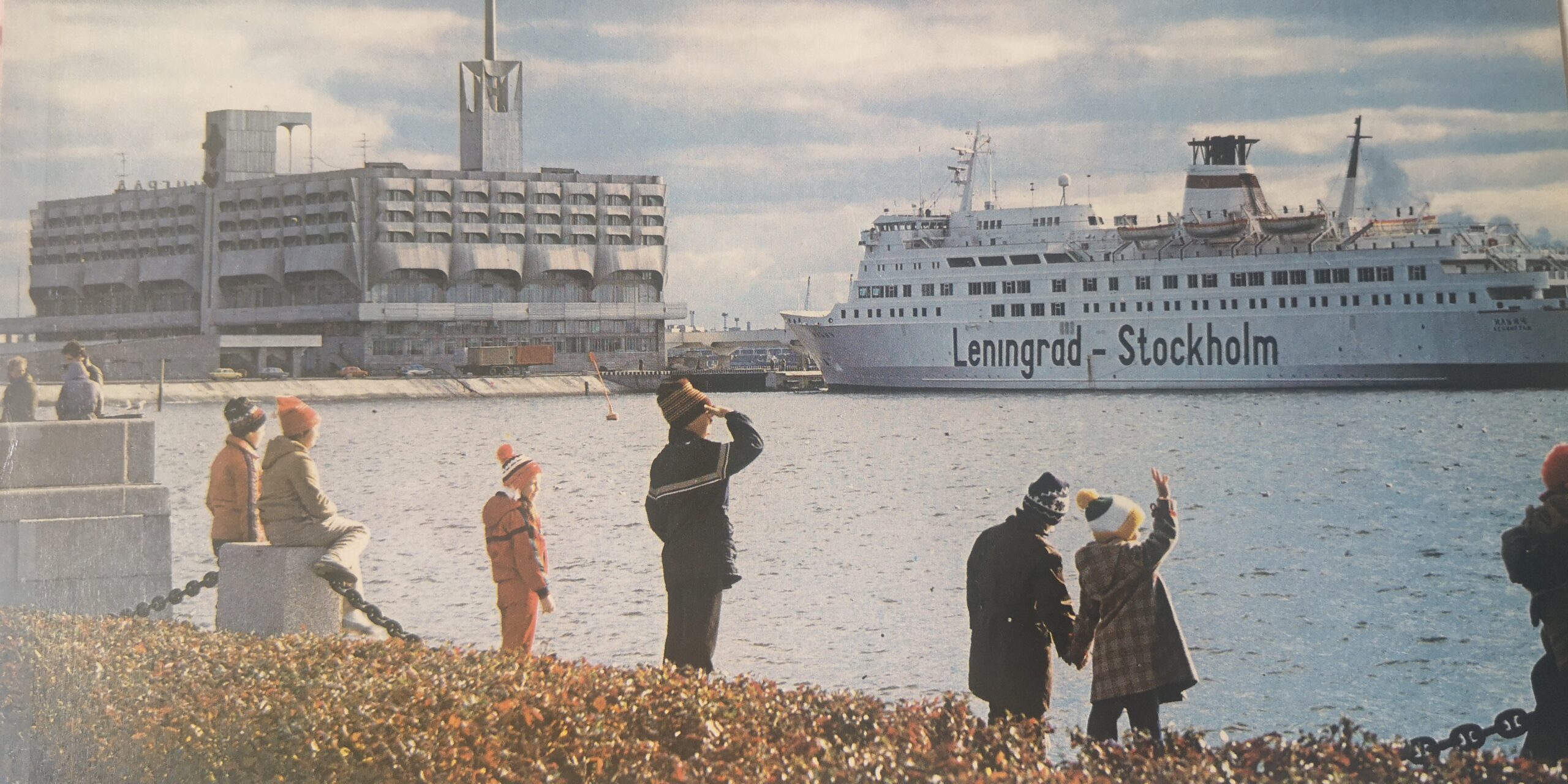 SE: I den andra delen,  med arbetstiteln Dear West…or Stop chasing the present, fördjupar sig Penkova ytterligare in i danshistorians värld. Med avstamp i hennes egna erfarenhet av mötet med den västerländska kulturen i tonåren och senare med den samtida  danskonsten försöker hon synliggöra känslan av ständig försening, ett slags tidsligt utanförskap,  som hon behövde bita sig igenom för att hinna ikapp tidslinjerna i den västerländska samtidsestetiken. Vad behövde hon göra för att eliminera känslan av att befinna sig i otakt? Hur kunde hon kombinera melankoli och "joie" à la Anna Karenina med den progressivt feministiskt-postmoderna framtiden i väst? Skiftande mellan tystnad, musik, ljudspår av korta inspelade reflektioner kring normer och värden  mellan Öst och  Väst delar Penkova med sig hur  den samtida dansens  praktiker har gett hennes kropp och sinne  både  nycklar  till frigörelse och anledning till revolt.
 ENG: In the second part, with the working title Dear West or Stop chasing the present, Penkova delves further into the world of dance history. Based on her own experience of encountering Western culture in her teens and later with contemporary dance art, she tries to highlight the feeling of constant delay, a kind of temporary exclusion, which she needed to bite through to catch up with the timelines of Western contemporary aesthetics. What did she need to do to eliminate the feeling of being out of sync? How could she combine melancholy and "joie" à la Anna Karenina with the progressive feminist postmodern future of the West? In movement accompanied by a soundtrack of music, silence and short recorded reflections on norms and values between East and West, Penkova shares how contemporary dance practices have given her mind and body both keys to liberation and reasons to revolt.
FR: (coming shortly)
CREDITS:
dance/koreografi/text: Liza Penkova
dramaturgical support: Armin Kerber
set-design/light: Wannes de Rydt
costume: Liza Winzel
production: Dag Rosenqvist @ Producentbyrån Göteborg
Dear East,
Here the church is  not as beautiful as at  home. 
In church, they play guitar.
 They sing. 
They eat hotdogs. 
They drink juice. 
The priest makes jokes and it feels like last day of school. 
There are no candles. 
There are no icons . The walls are white and empty. 
You can come in without covering your head. 
You do not need to kneel. 
Nor kiss
Nor stand
Nor be silent. 
You may speak loud, you may run, 
you may even dance.
Dear East,
Over here,
womanhood and motherhood aren't equals. 
My abilities and disabilities, capacities and rage
aren't linked to my uterus. 
Nor age,
Nor to the amount of wrinkles
my face has gathered. 
Over here
they speak openly about 
Liquids
Cramps
Heat
Pain
Even if men are in the room…
Dear west,
You ask me to be
Nuanced 
Sensible
Delicate
Tactful 
Considered 
Correct
Reflective
But you know
Sometimes ..
Mirrors
Reflection
The years
Reveal
Hours
Decades
Centuries It took you…
You police me
For Your own errors
You accuse my body for being
a room filled with antiques-
Old fashioned moves,
Old fashioned gestures,
Too much emotion,
Too romantic.
Expression,
Suffering,
Style.
Too much nostalgia.
Yet now, when at last, 
what I used to experience as
the pedestrian cold-hearted arrogance 
It  fills me with Affect.
And still
I  find myself forever two decades too late…
Dear South,
I don't know  much about you.
It's hard to know which part of you is south.
Your borders rise and fall like a wave.
You are both beginnings and loss
I've been too busy. 
Too busy looking for the entrance to the west. 
That attempt required forgetting you. 
How are you?
Dear West,
What do you know?
What do you know about language? 
What do you know about changing language? 
Never speaking your language?
Feeling how it deteriorates
With every year that passes by.
Holding on to it.
To those last words that I  still can pronounce
That I still can fill with meaning.
I hold on to gestures.
Movements. 
To postures by body  seem to recognize. 
To the tone in musculature
before everything changed…